Home
> Special Machine Builder
Special Machine Builder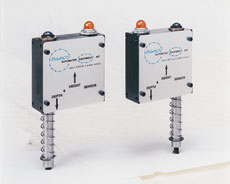 Dial-X Automated Equipment, Inc. is a unique "Special Machine Builder." We are not a job shop or a machine shop that occasionally builds a machine. Special machine building is an art and a science...and it is what we do every day! Special machine builders must have the ability to think way outside the box. They need to be able to dream, they need to be creative, they need to have a vivid imagination and they need to be able to envision how the machine will work.
To develop an efficient special machine, our experienced team of design engineers analyze our customers' needs and goals, and work with their operations and maintenance personnel to design a unique system that meets all the necessary requirements. We can also work with our customers' existing in-house stock of components and/or suppliers if desired.
Our engineering team then works closely with our machine assemblers to ensure that the machine is constructed and performs exactly as intended. It is also important for our special machines to be user-friendly for both the operators and the plant maintenance personnel. We have built custom special machines for many applications and industries, including automated systems for vision integrators, equipment and systems for construction and assembly, and OEM mechanical systems. We have also built many custom feeding systems, including both high-volume and low-volume systems, and systems that require an operator and some that are fully automated. Other special machines we have built include assembly machines for individual components, inspection and test machines, and many, many more. We like to say, "if you can't buy it, we can build it!"
Dial-X and its employees take great pride in the special machines we build. Each employee that works on a machine will even put their initials on a tag that is then fastened to each machine after it meets their approval. We also travel with the machine, set it up and provide training to help ensure the machine's success.
Choose Dial-X
Put our 125 years of combined experience to work for you.
For further information or a free quote on a special machine, contact Dial-X Automated Equipment, Inc.
---
---