Home
> Rotary Automation Systems
Rotary Automation Systems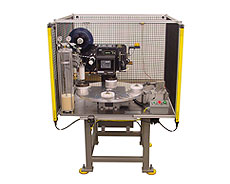 A rotary automation system is an extremely important and productive type of factory automation equipment. A rotary automation system requires exceptional engineering to meet the unique requirements of each customer and their production needs. Our rotary automation systems are built to be user friendly for easy operation and maintenance. Our systems also typically have a smaller footprint. Rotary automation systems are excellent for lighter duty applications and lightweight components.
Choose Dial-X
Put our 125 years of combined experience to work for you.
For further information or a free quote on rotary automation systems, contact Dial-X Automated Equipment, Inc.
---
---