Home
> Servicing Automated Systems
Servicing Automated Systems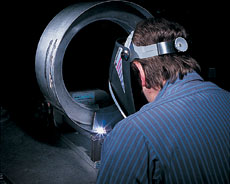 Servicing automated systems requires technicians that understand the concepts and functions of all types of automated equipment. They must be a seasoned veteran with exceptional skills and a keen eye. Dial-X Automated Equipment, Inc. has been servicing automation equipment and systems for many years, including both our own machines and other brands. We offer technical support and services on nearly all automation equipment. We service feeder bowls, entire systems, PLC programmers and much more.
For the automation systems we design and build, all its files, prints and software documentation is kept on file at our facility for more effective and efficient troubleshooting if a problem ever arises. Also, after a system is installed, on-site service and/or phone support is always available. Service is extremely important to all of us at Dial-X Automated Equipment. Our pricing is very competitive and we have the in-house resources for handling all types of automation system maintenance and repairs. We work in all US states, Canada and beyond.
Choose Dial-X
Put our 125 years of combined experience to work for you.
For further information or a free quote on servicing automated systems, contact Dial-X Automated Equipment, Inc.
---
---