Home
> Automated Fastening Systems
Automated Fastening Systems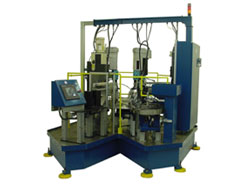 Automated fastening systems are used for screwing, riveting, and various other types of fastening/joining applications. Automated fastening systems work with metal or plastic components and can join multiple flanged components. These systems are often used to assemble housings. Dial-X Automated Equipment, Inc. has the experience and flexibility to meet your exact fastening system needs.
Choose Dial-X
Put our 125 years of combined experience to work for you.
For further information or a free quote on automated fastening systems, contact Dial-X Automated Equipment, Inc.
---
---